Credit Monitoring for Minors
How Credit Monitoring For Minors, Can Help Protect Your Child's Identity!
Credit monitoring For Minors - Early Detection Is Key
Can minors have credit reports even if they have never borrowed money or used credit cards? Yes, it's possible when identity theft is involved. That's the very reason why you should start looking into credit monitoring for minors.
But first, let's take a look at what credit monitoring is all. Credit monitoring services track changes in borrower behavior to alert you of the possibility of fraud and changes to your creditworthiness.
Child Identity Theft
Children can be easy targets for credit fraud and identity theft. Children are vulnerable because they do not have credit reports.
That means fraudsters often view your children as a blank slate for fraudulent activities. These fraudsters can apply for credit and acquire loans in the name of your children. If you don't monitor your child's credit report, it's high time you did.
Criminals have been using children's Social Security numbers for illegal purposes for years if they are not detected early. 
Suppose a minor's credit is compromised and goes undetected. In that case, it will be noticed when they apply for a credit card, buy a car, rent an apartment, or even apply for a student loan. 
Identity theft that goes undetected can have severe consequences on your children's financial life. Your child might end up with a huge debt and bad credit even before they become adults.
Have you ever heard of "synthetic identity theft"? 
Synthetic identity theft happens when criminals combine real and fake information from different people to counterfeit identities. Synthetic identity thieves can and often do use children's data. Early detection thru credit monitoring for minors will save your children headaches as they become young adults.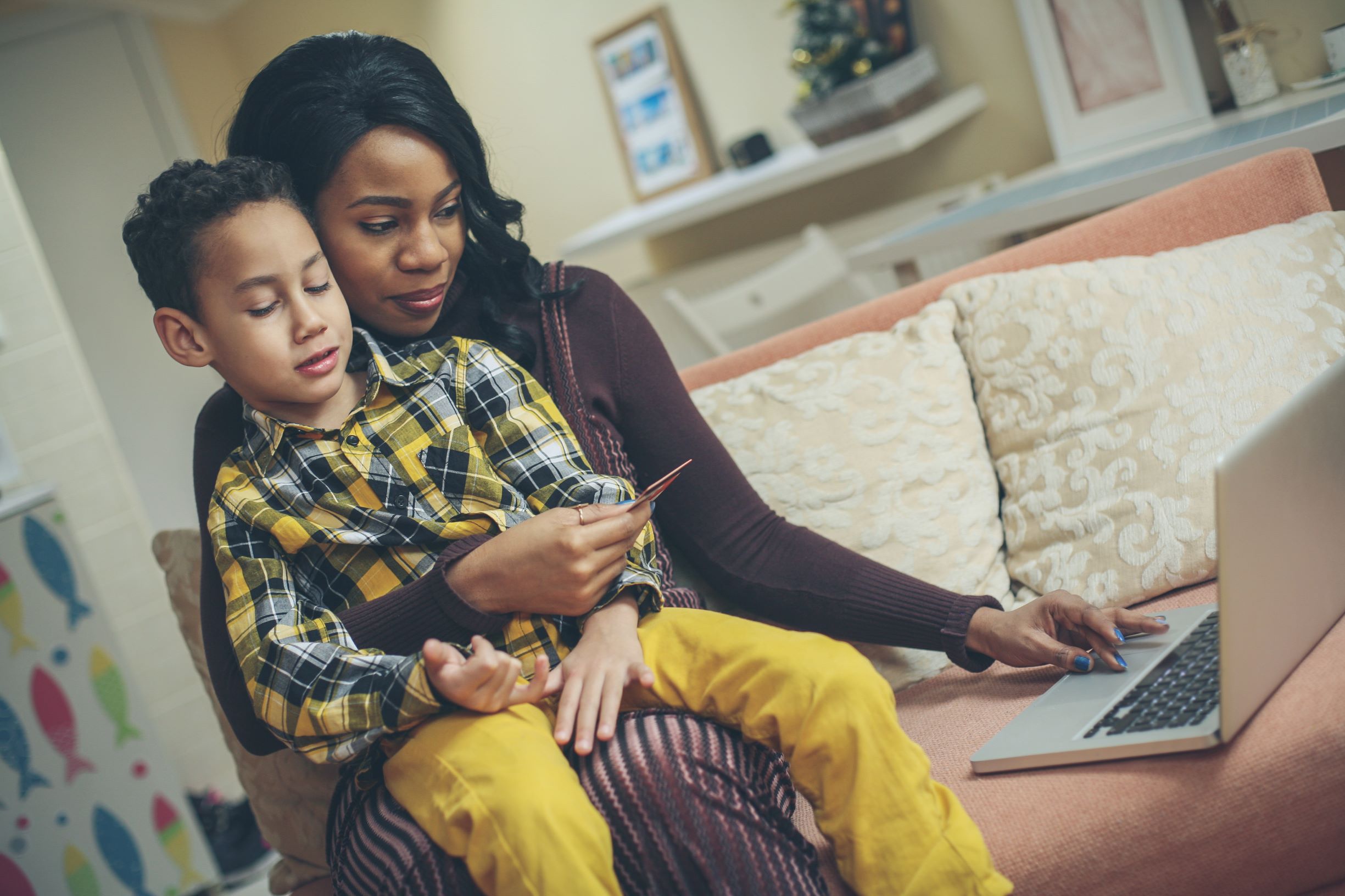 7 Warning Signs That Your Child's Credit Has Been Compromised
It is frightening to think that someone out there can and will steal your child's identity. It is therefore crucial that you be on the lookout for the following red flags:
- If your child gets offers in the mail for loans or credit cards.
- If you receive debt collection calls in your child's name.
- If the IRS notifies you that your child owes unpaid taxes.
- If another tax return lists your child's social security number.
- If you receive bills for services and products that you did not order in your child's name.
- If you are denied government benefits under your child's social security number.
- If you received collection letters, check the name if your child is a Jr.
So, how do you protect your child from identity theft and a poor credit score? An excellent way to protect your kid from this grim circumstance is to monitor your child's credit, and current laws safeguard your child and your family's personal information.
They also give parents of school-age kids the right to opt out of sharing contact information with third parties.
Monitor Your Child's Credit, Start Today!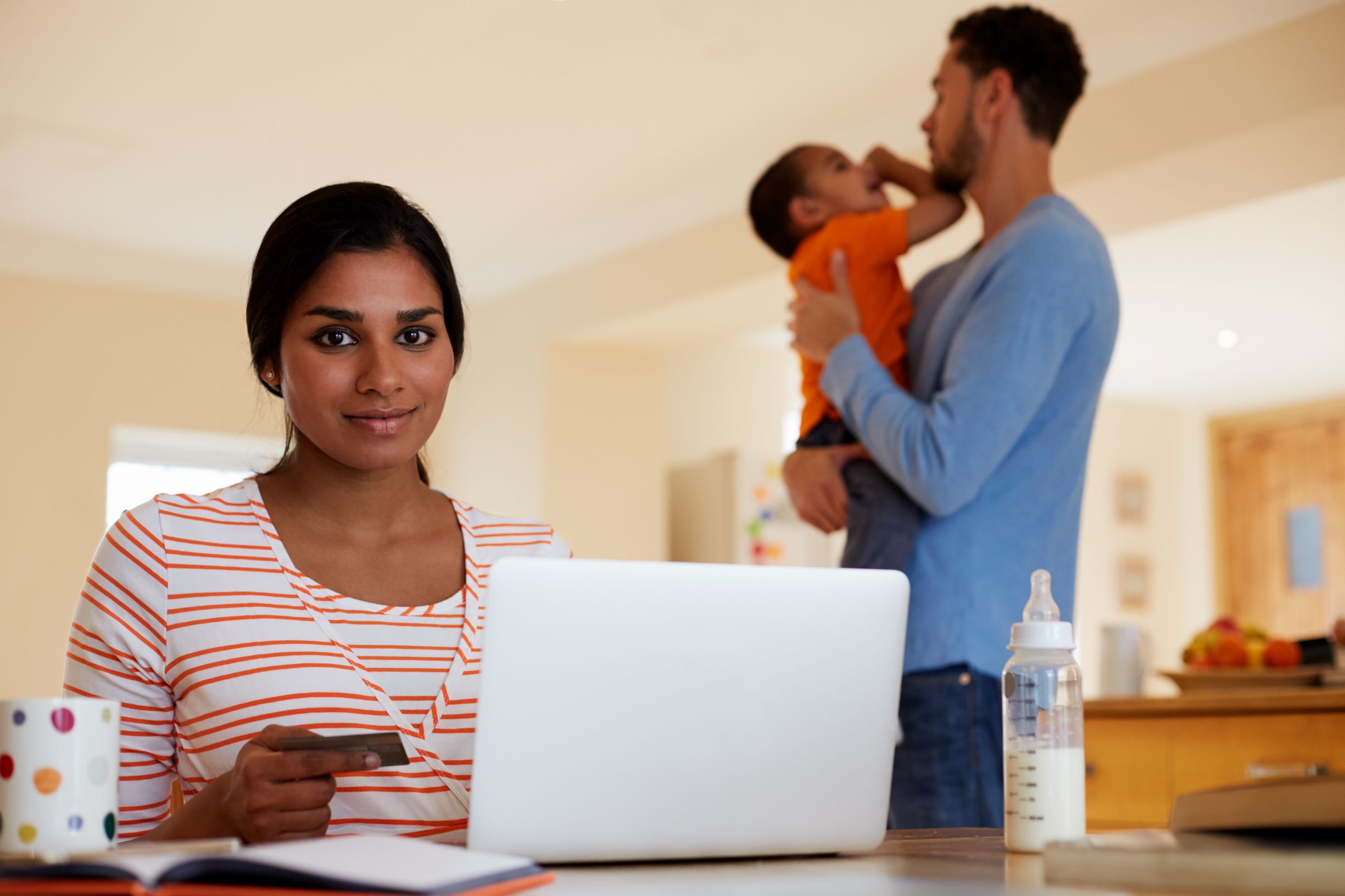 #1. Buying Credit Monitoring Services
Did you know you can monitor your child's credit without even lifting a finger? Yes, it's possible - By paying for a credit monitoring agency's services, you can indirectly monitor your child's credit while guarding them against identity theft. 
Real-time credit score monitoring services alert clients to changes in their credit activity. Parents can use them to ensure that criminals do not compromise their children's credit reports. 
Credit monitoring services for minors will save you from all the hustle and bustle of monitoring your child's credit individually.
You can even find family credit score monitoring services online.
Some financial institutions offer free credit monitoring services. The downside of these free services is that they will monitor your child's credit on a limited basis. 
On the other hand, paid services will provide a more in-depth scan to collect data on the client's credit card, bank account, and social security number.
#2. Individually Monitoring Your Child's Credit
An excellent place to start is to confirm the presence or absence of a credit report. Credit monitoring for minors will require you to check with all three of the leading credit bureaus, Equifax, Experian, and TransUnion.
It would be best to ask for a manual search for your child's file. The law states that children below the age of 13 should not have a file with any of the three credit bureaus unless you make them joint account holders or add them as authorized users on a credit card.
If your child is younger than 13 years and has a file, that is a sure sign of identity theft. For children older than 13, you can check their credit the same way you would check yours at annualcreditrepot.com.
Credit Monitoring For Minors
If you decide not to seek a credit monitoring agency's services, you will have to contact each bureau individually. You will need a copy of any government-issued form of I.D like a driver's license and proof of address.
A bank statement or a utility bill will be enough for the latter. Your child's information will also be required. You will need to provide a copy of their birth certificate, full name including middle initials, and date of birth.
Why go through the hassle of doing this when you can enlist a company specializing in credit monitoring for minors?
Credit monitoring for minors can help prevent the catastrophic financial destruction that follows when your child's identity is stolen. And while you're at it, why not buy credit monitoring for your credit reports? Credit monitoring is an excellent choice for you, as well as your whole family.


Related Articles:
---

---