Credit Report Monitoring Alert Service
Credit Report Monitoring Alert Service, Stop Identity Theft In Its Tracks!


Why sign up for a credit report monitoring alert service?
Well, most people are not in the habit of continuously monitoring their credit reports. For many, the free credit report they receive once every twelve months from the three nationwide credit bureaus – TransUnion, Experian, and Equifax will suffice.
Unless unexplained IRS notices show up in your mail, or you start receiving mysterious unpaid bills and collection calls, would you consider signing up for credit report monitoring alert services?
That's precisely why you should check your credit reports. Waiting to check your credit reports for free once every twelve months gives identity thieves and fraudsters more time to do their work.
At first, glance, signing up for a credit report monitoring alert service might seem like a daunting and unnecessary endeavor, but it's surprisingly straightforward – and has incredible payoffs. 
When you monitor your credit, you can look for errors and suspicious activities like credit card fraud and stop identity theft in its tracks. Overall, it's estimated that 33% of American adults have experienced identity theft, and that's what makes keeping your eye on your credit so important.
Don't you think it's high time you took charge of your credit with credit monitoring services? Choose to make a stand and demand: "You will not steal my identity and mess up my credit score on my watch!"
What Is A Credit Report Monitoring Alert Service?

Credit monitoring is a service that allows you to track all activities in your credit files and score. When there's any change, you'll get an alert. You can then take a look at the information, confirm whether it's accurate, erroneous, or fraudulent, and decide what action, if any, to take. Sound easy, right? That's because it is.
For example, if you're looking to purchase a home, your mortgage lender will run a credit check. You'll receive an alert regarding that credit check. Similarly, you will receive an alert when someone opens a new credit account in your name.
Think of credit report monitoring alert services as an alarm system, but not as a home alarm system this time. Instead, it is a warning system that lets you know any inaccuracies or fraudulent activities in your credit reports.
Why Pay For Credit Monitoring Services?
There are two types of credit report monitoring alert services: Free and Paid.
Free essential credit monitoring services don't require you to cough up your money when you sign up.
whereas paid services will cost you anywhere from $10 to $40 a month.
When deciding between free and premium credit report monitoring services, it's a trade-off between opting for free basic coverage or premium credit monitoring services with extensive protection. Are you still sitting on the fence wondering whether you should pay for credit monitoring services?
Here's a look at the 7 undeniable benefits of buying credit monitoring services:
You Receive Real-Time Credit Monitoring Alerts: Stay on top of your credit files and score with real-time custom monitoring alerts. With premium credit monitoring services, you get real-time alerts, so you'll know when there is a significant change in your credit report.
Protects Your Finances: Identity theft has devastating consequences on your credit score, possibly preventing you from securing the loans you want. Premium credit monitoring makes it possible for you to continually keep an eye on your credit, to look for and prevent suspicious activity.
Keep An Eye On Your Credit At A Glance: Credit monitoring companies will regularly update your credit info. Plus, you will have access to a breakdown of your credit accounts, loan payments, debt, credit utilization, and interest rates in a convenient and easy-to-understand form.
Get To Respond To Identity Theft, Fraud, And Mistakes Sooner: When it comes to identity theft and credit fraud, you need to act quickly to mitigate the damage to your finances and credit score. Most paid credit monitoring services offer around-the-clock monitoring services, which means you'll always be able to respond quickly and stop fraud in its tracks.
Learn About What Impacts Your Credit Score: Most paid credit report monitoring services educate you regarding what impacts your credit score. Which allows you to make better financial decisions and ultimately improve your credit score, paving the way for better interest rates and loan options.
Access To Expert And Lawyer Coverage: Need a lawyer or expert to help you resolve identity theft issues? Paid credit monitoring services have got you covered.
Reimbursement For Stolen Funds: Some credit monitoring companies also offer up to $1 million coverage to reimburse clients for stolen funds.
How To Choose The Best Credit Report Monitoring Alert Service Provider For You.
With so many credit monitoring services out there, choosing a credit report monitoring alert service can feel overwhelming.
Luckily, here are 5 tips to help you pick the best credit monitoring provider for you:
Cost:

 Most services bill monthly. Choose a provider that offers value for money.

Credit bureaus monitored: The best credit monitoring company will monitor your credit reports from all three bureaus.
Identity theft protection and insurance: Do you need it? This feature covers the expenses associated with helping you restore your identity if it's compromised.
Additional features include pay-day loan monitoring, dark web monitoring, and coverage for lawyers and experts. It's highly recommended that you choose a credit monitoring company that offers comprehensive services; you never know when you might need them.
Credit score model:

 FICO and VantageScore are the most popular and accurate credit score models. However, it's worth noting that the FICO credit score model is the most popular scoring model used in most lending decisions.
One of the biggest threats the average person faces to their financial health these days is identity theft. So many of our activities now are tied to our email addresses and social security numbers. If someone learns our 'vital statistics,' then it is possible for them to impersonate us quite quickly. The good news is that you do not need to be a computer security genius to protect yourself.
Many credit score monitoring services like MyScoreiq will help you keep an eye on your credit file so that if anything goes wrong, you will be alerted before too much damage is done. Credit score monitoring services act as an early warning system at their core, but the best ones do so much more.
The most basic features are:
Alerting you if your details are found leaked online on hacker sites

Notifying you if a credit search has been done on your name

Notifying you if new accounts are opened in your name

Informing you if your credit score changes in either direction
These measures, alone, offer a lot of value. If you are opening a new bank account or looking for a car loan, then you would know that you were doing so, and you would not be alarmed if you got a message telling you that a lender you had approached had done a credit search on you. If you have not been shopping for financial services and an account was opened in your name, that would be a cause for concern.
Some credit score monitoring services go a step further, however. For example, IdentityIQ will offer data breach monitoring, application monitoring, identity restoration services, and identity theft insurance. If you're ever an identity theft victim, you won't be left out of pocket since they will cover the fraudulent transactions for you.
Even if credit fraud is not your primary concern at the moment, using monitoring services to help build a good credit score can be a wise move. Having a good credit rating makes so many things in life easier to cope with.
Use A Credit Report Monitoring Alert Service To Rebuild A Good Credit Score!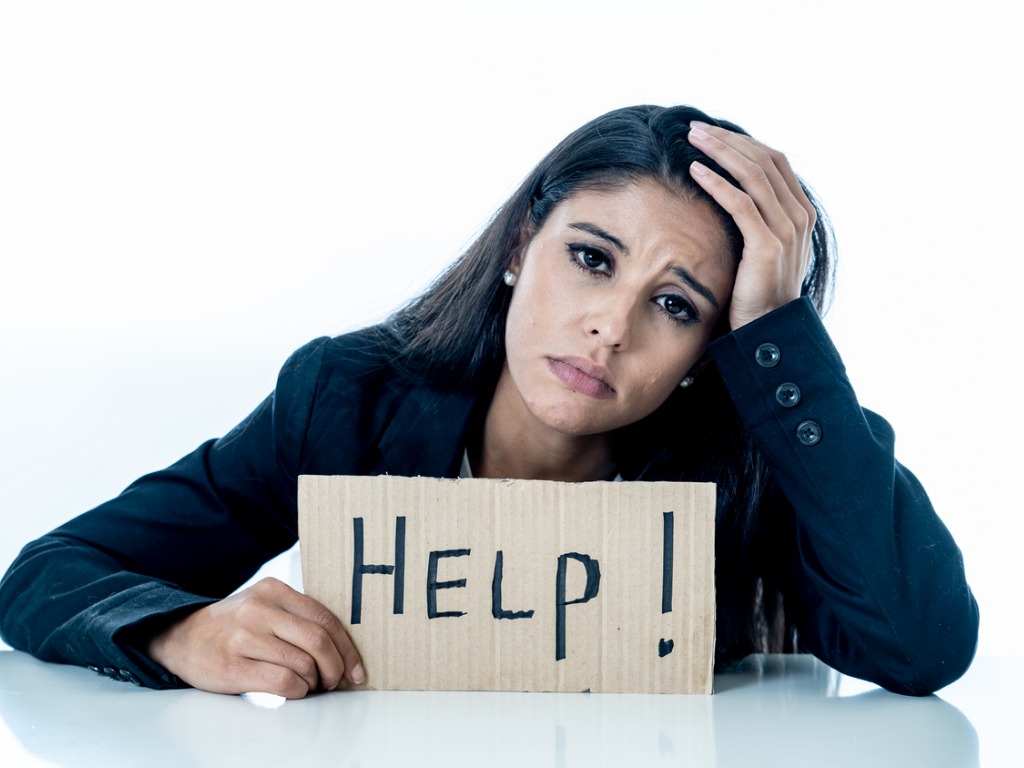 While credit reference agencies always aim to be fair in their reporting, they are not particularly sympathetic to the plights of individuals. This means that if you are the victim of fraud or identity theft, it can take time to undo that damage.
IDclub and several other credit score protection companies will work to help you avoid excessive penalties. If fraudulent activity takes place, they will address it for you. If mistakes or incorrect associations are on your credit report, they will help you get those mistakes taken off your credit file.
You can arrange protection not just for yourself but for other family members. Since many criminals use young people and build up whole fake identities hoping that the young person will not notice them (because they are not borrowing money themselves yet), it is helpful to have such a reporting service.
Once a credit score is damaged, it can take time to repair it. This can mean building up a record of well-maintained accounts. You must show that you can make timely payments and properly manage loans, credit accounts, or credit cards.
Having any accounts that have been open for a long time and have worked well will stand you in good company when building your credit score up and help you access affordable lending in the future.
Do I Really Need To Sign Up For Credit Report Monitoring Alert Services?
Yes, you do. An "excellent" credit score or even a "good" FICO credit score opens the door to approval for a mortgage, car loan, credit card, and personal loan. Not to mention, lenders use your credit score to determine your interest rates.
Credit monitoring is an excellent way to improve your credit score and financial health. By continually monitoring your credit, you can avoid obstacles that could stand in the way of you improving your credit score.
It pays to be vigilant, and credit report monitoring alert services do that for you.


Related Articles:
---

---