Family Credit Score Monitoring
Family Credit Score Monitoring Can Help You!
Family credit score monitoring is a great way to stay on top of your credit repair goals.

Have you set some credit repair goals? Credit repair is a goal-oriented process, even if you haven't thought of it as a goal yet. If you have a poor or fair credit score, you may aim to earn a good or even an excellent credit score.
Each time you rise into a new category, you unlock money-saving opportunities like approval for more rewarding credit cards or lower interest rates on loans.
When you set a goal, it's important to establish some measure that will allow you to track your progress. It would help if you also had a tripwire that tells you when you've accomplished your goal.
Credit score monitoring is one of the most effective ways to measure your credit repair progress. Your tripwire is the credit score that you aim to secure.
What Is Family Credit Score Monitoring?
Family credit score monitoring is the process of checking and comparing your credit score over time. You can sign up to check everyone in the family at once. 
There are a couple of reasons you may want to monitor your family's credit scores:
You checked your credit scores and weren't happy with it. You're going through the credit repair process to bring it up and need to monitor progress.

You have a satisfactory credit score and want to ensure it stays high. A drop in credit score will signal that something unexpected has happened with your credit report.

You had no credit score and are working to establish a FICO score. When you're young and just starting out or if you go several years without using your credit. It can take some time for lenders to report new lines of credit to the credit bureaus, and you can monitor your score monthly to watch it increase. In this case, it's also essential to monitor your credit report for inaccurate or incomplete information.
Family credit score monitoring services. They may also offer additional services, including:
Access to credit reports

Instant notification of credit report changes (new information, late payments, etc.)

Identity theft insurance and restoration help

Credit card and loan recommendations based on your credit history

Credit repair suggestions or guidance

Consumer reviews of credit cards and lenders
The services included in your family credit monitoring package will depend on the method you choose to monitor your credit score.
There are free and paid options available today, including:
Idclub

 - Includes 24/7 real-time credit monitoring with identity theft protection, plus you get all 3 scores. They have a $1, 7 day trial period and a monthly membership of $29.95, automatically billed to the account after the 7-day trial ends. You can cancel at any time.

myFICO

 – Delivers multiple FICO scores plus identity theft services with packages ranging from $20 to $40 per month—active consumers forums working to improve and maintain their credit scores.

Credit Karma

 is a free service that delivers TransUnion and Equifax VantageScore 3.0 credit scores once a month. You can view your credit reports for those two credit bureaus and receive guidance on credit score improvement. They show credit card and loan recommendations and will even help you file your taxes if you want.

Credit Sesame

 – Free service that delivers a fundamental "consumer score" based on your TransUnion credit report only. Paid plans with additional monitoring services are available but don't provide official FICO or VantageScore credit scores.

Credit.com

 is a free service that delivers a free credit score based only on your Experian credit report. Some credit repair suggestions and free credit report viewing.

Nerd Wallet

 – Free service that shows your TransUnion VantageScore 3.0. Every week, you can view an updated score while viewing various credit improvement and maintenance resources.
Credit score monitoring is also available through all three credit bureaus for a fee.
The 5 Benefits of Credit Score Monitoring.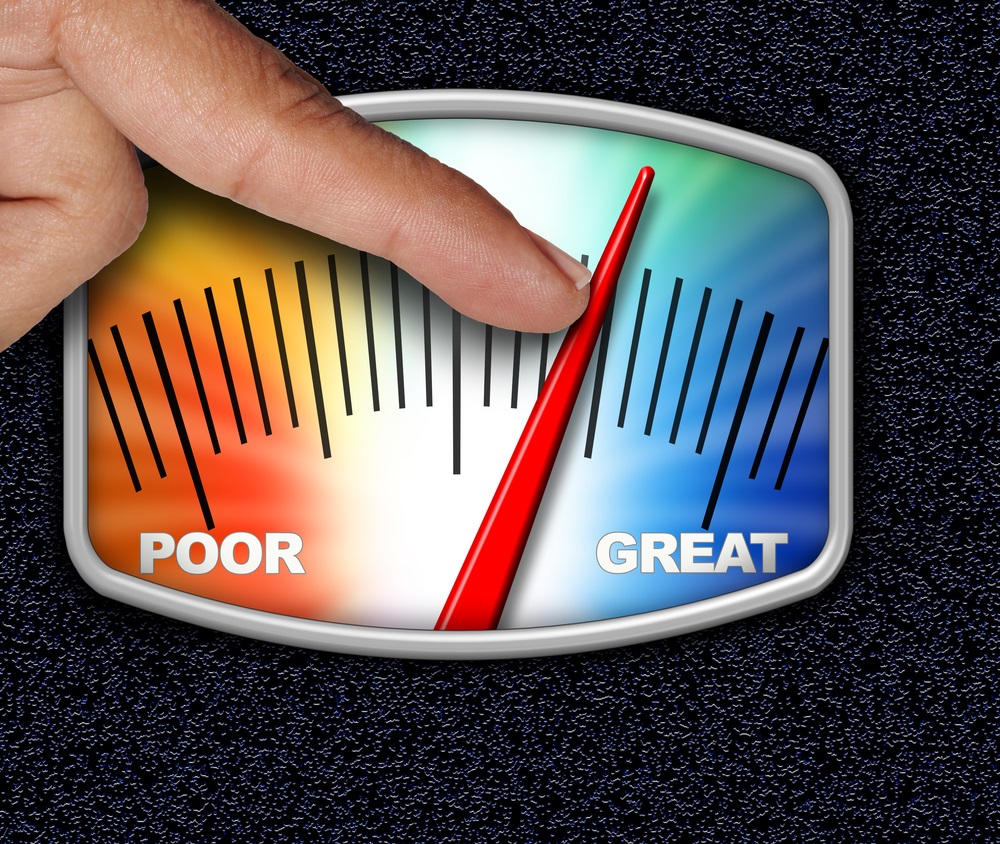 What are the advantages of family credit score monitoring? There are five primary benefits:
An unusually low credit score never catches you off guard

. You know if it drops because you're monitoring it at least once a month.

You maintain your focus on financial health and improvement

. It's easy to let a few payments slip or develop other bad habits without realizing the impact they have on your credit score. Family credit score monitoring services can keep you focused on reality.

It's exciting to watch your credit score increase month to month

. That's the motivation you may need to remain consistent with your credit repair strategy.

A sudden drop in your credit score can alert you to negative information

 added to your credit report or potential identity theft.

5

. It can save you money in the long run. 

Focusing on your credit score monthly will help improve your credit score, resulting in lower interest rates and down payments when you make significant purchases.
The Only Rule for Family Credit Score Monitoring.
The only rule is that you compare the same credit scores each month. Checking a VantageScore based on only one credit report one month then a FICO score for all three credit reports the next month won't allow you to access changes in your score. You want to compare scores every month with different credit scores.
One strategy is to use a free service like NerdWallet, Credit Karma, or Credit Sesame while you're rebuilding your credit.
Once you get your credit score up and are considering a home loan, auto loan, or other substantial purchase, you may want to invest in your FICO scores to see what lenders may pull when checking your credit.
You may also choose never to pay for a credit score. If your VantageScore through a free service is high, you can assume your FICO scores aren't too far off. After a potential lender pulls it, you can see your score to compare for free.


Related Articles:
---

---