Raise Your Credit Score Fast: Ideas to Implement Right Now!
Credit repair isn't a quick process, but you can raise your credit score fast.
It can take three or more months to see results from any strategy you implement. The good news is that implementing the best credit repair strategies doesn't have to take a lot of time.

5 Ways to Raise Your Credit Score Fast!
If you're eager to make a difference in your credit score and raise your credit score fast, the following fast credit report repair ideas will get you off to a good start in little time.
1. Apply for a self credit-builder loan.
Think of the credit-builder program from Self as a combination of a savings account and a bad credit loan designed to boost your credit score and raise your credit score fast.
They don't perform a hard pull on your credit for approval. You can use the program if you have no credit or bad credit, and you don't need to pay anything upfront. They don't even ask about your income.
Raise your credit score fast. Here's how Self loans work:
Apply by providing basic personal information, including your name, address, and social security number.

Select how much you can commit to paying per month, up to $150. The more you can pay, the larger your loan, and the faster it may benefit your credit score. Pay as little as $25 per month.

You're approved for a loan that equals the amount you agree to pay per month for 12-24 months. The money is placed in a bank-held CD under your name. You cannot access the funds at this time.

You make your agreed-upon payments every month for up to 24 months.

Every month, Self reports to all three credit bureaus, allowing on-time payments to boost your credit score.

After you make the last payment, the money in the CD is released to you minus the finance charge and interest.
Two types of interest apply to Self loans. You pay interest on the money each month that you're making payments, but you also collect interest as the CD matures.
If you contribute $150 per month, you will pay less than $200 in fees total with a final payout of over $1,600. You can pay the loan off at any time, reducing the total interest paid and releasing your savings faster.
There is a $9 activation fee due when you open the loan.
2. Open a secured credit card.
Secured credit cards allow you to determine your maximum spending limit by paying the money to the credit card company upfront. Most cards have a minimum deposit of $200 or more.
Some cards will only authorize a spending limit equal to your deposit amount. In contrast, others may increase your limit with time, turning a secured credit card into a partially unsecured credit card, allowing you to raise your credit score fast.
Secured lines of credit can boost your credit score by increasing the available credit reflected on your credit reports and adding on-time monthly payments. Make sure the card you select will report to all three credit bureaus every month.
3. Gain authorized user status on someone else's credit card.
You should only use this credit repair method if you completely trust the other person's financial integrity.
They add you as an authorized user for their credit card account, and the credit card company reports monthly payment history to your credit as well as the primary cardholder's credit. Even if you aren't given access to the account, you will benefit from the on-time payment history.
4. Use a personal loan to pay down credit card debt.
Reducing the balance on your credit cards will improve your credit utilization ratio, which will result in a fast boost to your credit scores. Personal loans often have lower interest rates and will reflect positively on your credit report as installment loans.
If you pay your loan payments on time and keep your credit card balances low, you will enjoy long-term boosts to your credit scores.
5. Ask for higher credit limits on existing credit cards or other lines of credit.
This is another way to improve your credit utilization ratio. Instead of paying down your credit cards, you ask for a higher limit to increase the amount of unused credit reflected on your credit reports.
The goal is not to use that extra credit and continue paying your balances down as low as possible, giving your credit a quick boost by simply not using all of the credit available to you.
All of these fast credit report repair ideas are easily implemented right now to help get your credit back on track.
Most offer short and long-term benefits that should result in higher credit scores within three months. Some may deliver even faster results, but it can take time for new credit accounts, lower balances, and other changes to get reported to the credit bureaus.
I Offer Affordable Credit Repair Services!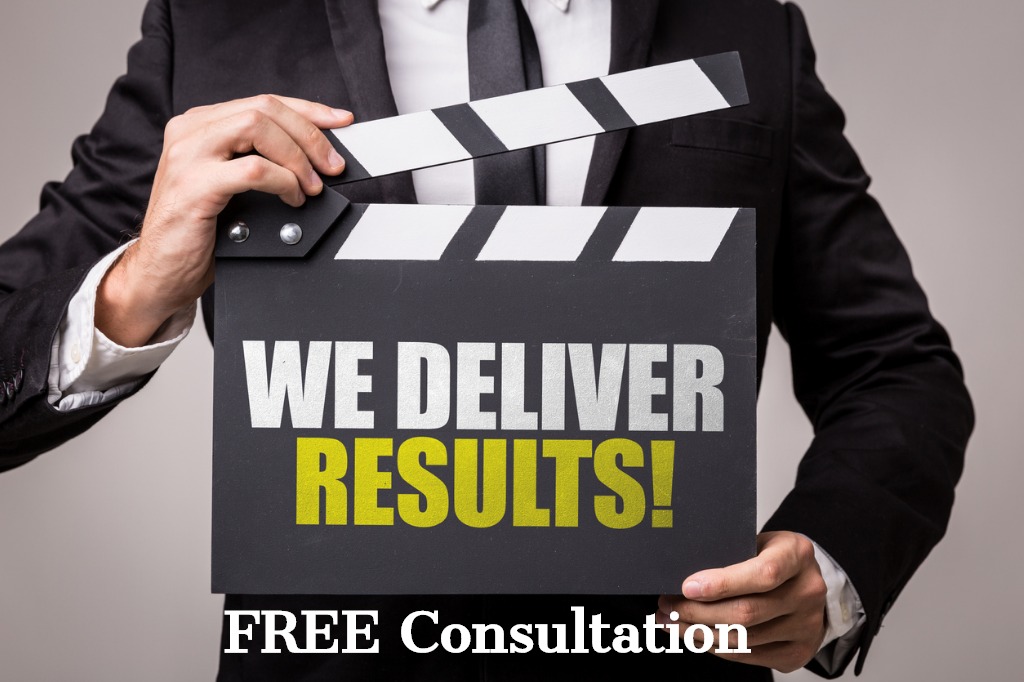 With my document processing and assistance, clients have had success with:

late payments, inquiries 
collections, foreclosures 
medical bills, charge-offs 
repossessions, student loans 

credit card debts, 
judgments 
personal information 
and even bankruptcies.
When you don't have the time to go, step by step through the credit repair process on your own. My services are always available, So let me help you. Your Success Is My Mission.

You Only Pay For Deletions. No Deletions, No Payments. It's That Simple!


SCHEDULE A FREE CONSULTATION!
Or for a faster response. You can contact us, Today! We will email and text message you the answer to your questions. Plus you will receive our Free ebook 101 Credit Tips!
---
Client Testimonials
Words can't even come to mind of how appreciative I was for the assistance of Vincent D. My husband I had been searching for help with getting our mortgage refinanced but our credit score was at an all time low. Vincent was there to listen and provide professional support and assistance. He explained the process of credit repair which helped me and my husband make decisions which put us on the right track. I highly recommend Vincent's expertise to anyone wanting to get professional credit counseling. 
Penny L.


View Our Pay Per Deletion Credit Repair Pricing - Here!

---
Related Articles: